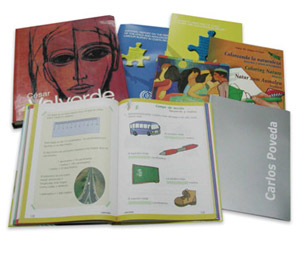 We are experts in the production of books, especially educational texts. Our production processes have been improved every day by an experienced management team and production.

Weather your project is printed on our presses or in our Heidelberg KBA RA-106 sheetfed presses, the quality is backed by highly qualified personnel and technology.

From one to eight colors, the different specifications that make up each book are carefully processed with the latest technology systems prepress , printing and finishing .